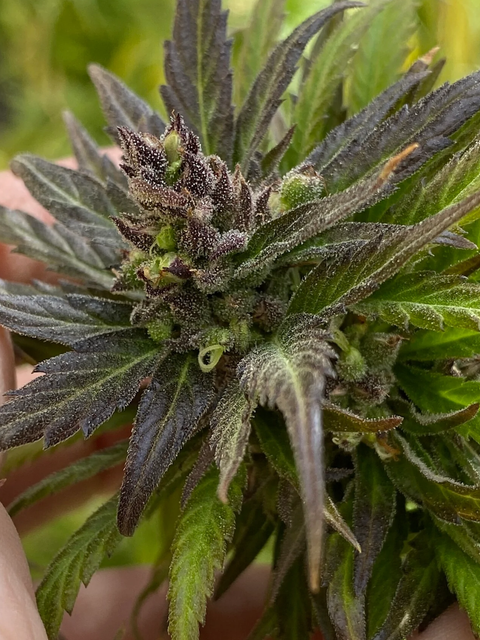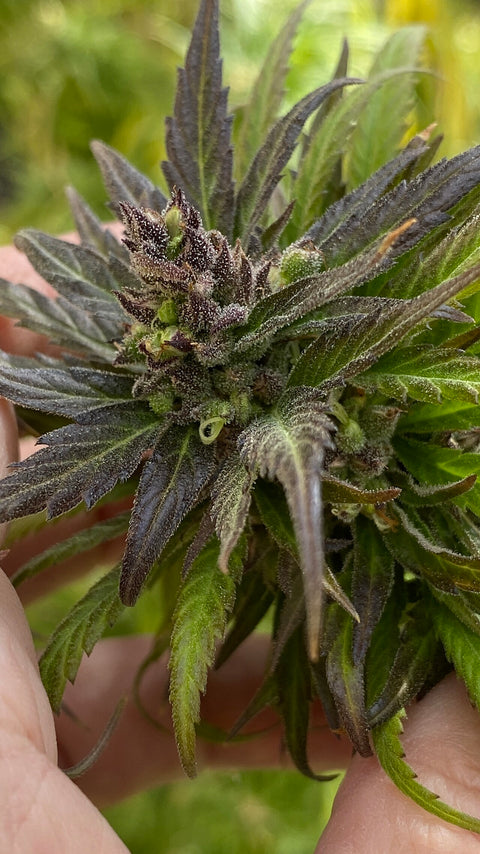 Original Haze (Purple Phenotype) IBL (Inbred Line) Regular Seeds
Pickup currently unavailable
Original Haze (Purple Phenotype)
 IBL (Inbred Line) Regular Seeds
10 Seeds for $50.00 ($5.00 each)
11 to 16 Weeks
When I made the Original Haze seeds in my greenhouse from Skunkman Sam's old seed stock, I harvested the seeds from the various females and took notes of their traits and growth characteristics.
These seeds are from the Original Haze plants pictured and have more of a likelihood to turn purple and express it's colorful flavonoids under certain environmental conditions. 
These Original Haze seeds are fantastic material to breed with as they have no Afghan influence, which is quite rare in modern cannabis varieties.
Experience the rare and legendary pleasure of cultivating Original Haze (Purple Phenotype) cannabis seeds. Originating under the warm, tropical Equatorial sun, this variety produces an amazing flavor and aroma unlike any other - one that is sure to be a hit among connoisseurs and cannabis aficionados alike.

Have questions? Give us a call or text! (805) 332-0593
Office is open Monday through Friday 9 AM to 5 PM, please leave a message and we will get back to you as soon as we can.